7 Day Luxury Tasmanian Landscape Adventure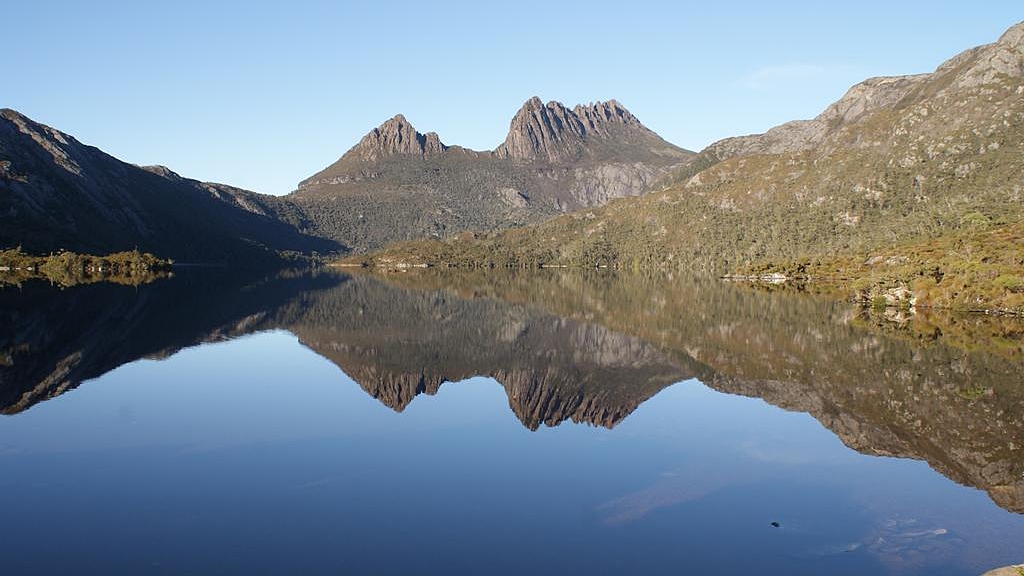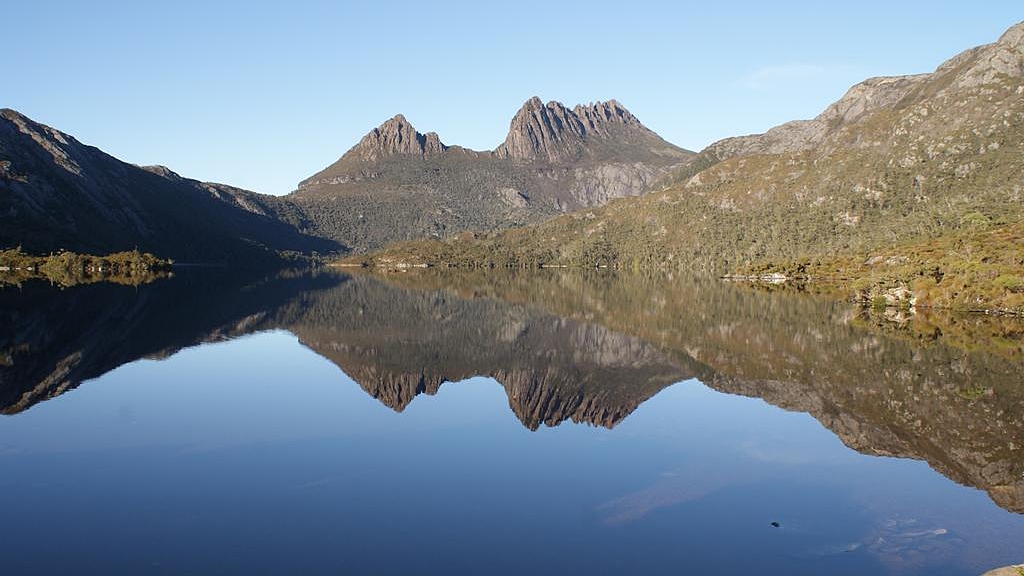 7 Day Luxury Tasmanian Landscape Adventure
Let us excite all of your senses on this spectacular tour. Unbelievable scenery, gorgeous fresh produce, exquisite wines, the 7 Day Luxury Landscape Adventure will not disappoint.
Package includes - 6 nights accommodation, all 6 evening meals and breakfasts included. All tickets to Port Arthur, MONA, Eco Tour and the Launceston chairlift. All transportation and transfers to and from Launceston Airport included.
Read full tour description below.
Experience Our Ultimate Luxury Tasmanian Adventure Tour
Explore Gorgeous Tasmania and all that we have to offer, with the 7 day Luxury Landscape Adventure tour. Focusing on the beauty and wonder of our panoramic island, our tour will take you into all parts of the State. Covering the North, East, South and West, we will be sure to exceed your expectations and leave you breath taken. Highlighted stops will include Launceston, Cradle Mountain, Bay of Fires, Port Arthur and Hobart. Strap yourself in for a trip of a lifetime. All evening meals and some breakfasts provided, you can just sit back and relax!
Day 1 - Launceston & Tamar Valley Wine Region
Enjoy the 7-day Luxury Landscape Adventure on our magnificent Island. Today will focus on Launceston and surrounds.
Destination one will be the magnificent Cataract Gorge. Only minutes from the CBD, the Cataract Gorge is a destination like no other. The bushland, cliffs and ice-cold South Esk River feel a million miles from town. At First Basin there are many enjoyable activities including a chairlift, swimming pool, cafe and restaurant. Peacocks wander aimlessly throughout the gorgeous landscape as time seems to stand still. This place is a delight!
We then head on a luxury journey to the picturesque Tamar Valley wine region. Sampling the finest wines and enjoying lunch.
Once everyone has enjoyed enough quality wine, we will make our way the Country Club Resort. Our 3-course evening meal will be at he Terrace Restaurant. This extravagant restaurant is Country Club Tasmania's signature dining outlet and proudly offers a true paddock to plate experience. A dining experience to be savoured. Followed by luxury accommodation at the Country Club Resort.
Day 2 - North West Tasmania's Hidden Food Secrets!
Destination, the North West. A relaxing day is in today's forecast. A visit to some of Tassie's finest produce will feature, starting at the Christmas Hills Raspberry Farm, followed by Ashgrove Cheese Farm.
Today's lunch will be at The Food & Wine Conservatory. What was once a greenhouse is now this unique and picturesque location. Decked out with golden timber floors, streams of natural light, ceilings fans and cane furniture help create a beautifully designed eatery. Precision and care go into the use of the ingredients used to shape the inviting menu, with the supplies sourced from local producers and is 100% Tasmanian owned and operated. Seasonality plays a driving factor for what appears on the modern and fresh menu.
Anvers Chocolate Factory will be our afternoon tea option today. When you visit the House of Anvers you can see our qualified confectionery staff tempering, moulding and enrobing fine couverture chocolates, truffles, pralines, fudges and more. A tantalising taste sensation.
The evening meal and accommodating will be subject to the best available upon booking. Some glorious locations with stunning scenery can be found on the North-West of Tasmania!
Day 3 - Cradle Mountain
Cradle Mountain. This iconic Tasmanian landmark is today's main attraction.
The vegetation is rich and diverse and provides a perfect habitat for wildlife, including Tasmanian devils, quolls, platypus, echidna and several bird species. Cradle Mountain is certainly a feast for the senses and a perfect opportunity to collect spectacular photos!
Today we will stop at the Cradle Mountain Lodge for a beautiful lunch, before enjoying the scenic surrounds of the natural habitat that engulfs this gorgeous location.
The great news is that we will be also staying at the Cradle Mountain Lodge. Guest cabins are dotted throughout the surrounding wilderness amongst tree-lined ranges and overlook grassy folds. Wallabies and wombats pause between mouthfuls of buttongrass and possums watch with mischievous interest as they criss-cross the timber boardwalks …… these are some of the magical sights that await as you make your way along the well-lit trails and boardwalks that surround the Lodge.
A spectacular meal to finish the day, will leave life long memories!
Day 4 - Hobart, MONA (Museum of Old and New Art) & Wrest Point Casino
Heading Southbound on today's adventure. After breakfast we are off to Hobart and in particular the world renowned MONA (Museum of Old and New Art). Mona is Australia's largest private museum and one of the most controversial private collections of modern art and antiquities in the world.
Described by its owner as a "subversive adult Disneyland", the collection includes everything from ancient Egyptian mummies to some of the world's most infamous and thought-provoking contemporary art.
With around 300 art works on display, the collection takes up three floors within a subterranean architectural masterpiece and is guaranteed to impress.
MONA is a destination that can't be rushed. To take in every aspect of this museum is vital as there are hidden secrets throughout.
After a long day of travelling and sightseeing, we will make our way to Hobart's Wrest Point Casino. With luxury accommodation and 5 restaurants to choose from, we will make sure you have a spectacular evening.
Day 5 - The Historic Port Arthur
From Hobart, we head further south to Port Arthur, passing through Eaglehawk Neck to a world wide attraction.
The spectacular Port Arthur Penal Settlement, is now a lovely—and quite large—historical park with a fascinating convict past central to Tasmania's history. Be prepared to do some walking between widely scattered sites. Begin at the excellent visitor center, which introduces you to the experience by "sentencing, transporting, and assigning" you before you set foot in the colony. Most of the original buildings were damaged by bushfires in 1895 and 1897, shortly after the settlement was abandoned, but you can still see the beautiful church, round guardhouse, commandant's residence, model prison, hospital, and government cottages.
Like MONA, Port Arthur should not be rushed. Fantastic lunch options inside this complex allow you to take time and relax throughout the day.
A beautiful meal and accommodation at the Lufra Hotel and Apartments. Lufra Hotel is a coastal getaway, 20 minutes' drive from Port Arthur. An evening meal at the Pavement offers a gorgeous formal dining experience.
Accommodation at Lufra Hotel will also excite. Some believe it has the best coastal view in the world!
Day 6 - Bay of Fires
Bay of Fires here we come!
The slice of coastal heaven that is the Bay of Fires stretches over 50 kilometres from Binalong Bay in the south to Eddystone Point in the north. This gorgeous part of Tasmania's east coast has been named by Lonely Planet as the hottest travel destination in the world, and is widely regarded as one of the most beautiful places in Australia. Walk for miles along sugar-white sandy beaches, swim in the impossibly clear ocean, and feel like you're the only person to have ever set foot here.
Dinner to follow at Lichen Restaurant in Binalong Bay. The menu is simple and designed to complement the amazing views on display at the Bay Of Fires. Offering the best fresh food Tasmania can provide, naturally complemented with Tasmania's Island's cooler climate wines, Lichen Restaurant really is a fantastic all round dining option.
St Helens offers a number of tremendous accommodation options and we will make sure that our final night together, is one of great friends, laughs and comfort.
Day 7 - Bay of Fires Eco Tour
It's our final day together and what better way to finish off our trip than the Bay of Fires Eco Tour!! Our adventure takes us to the Northern most point of Bay of Fires, covering 28kms of pristine coastline. Some highlights will be, taking in all the natural beauty this tour has to offer, along with at different times of year viewing a diverse range of sea life, including Humpback and Southern Right Whales, Dolphins, Fur Seals, Pelicans, Albatross, Pacific Gulls, Shearwaters and Sea Eagles. A perfect way to finish off this incredible adventure, before heading back to Launceston, arriving at approximately 5pm.
Package includes - 6 nights accommodation, all 6 evening meals and breakfasts included. All tickets to Port Arthur, MONA, Eco Tour and the Launceston chairlift. All transportation and transfers to and from Launceston Airport included.
Minimum group of 4. 10% saving per person if over 4 guests and 15% saving per person if over 7 guests. So get a group together and save!
The above tour is subject to availability of accommodation premises and restaurants for the required period. See terms and conditions for more information.